Ajay Zener is an IIM Ahmedabad alumnus with over 10+ years of career counselling and corporate experience. Experienced Consultant with a demonstrated history of working in the education management industry, he is currently a Mentor at Career Launcher Tambaram and has trained 10,000+ students for CAT | GRE | SAT | GMAT & other entrance exams. He is skilled in Education Industry, Career Consulting, Marketing Management, Business Planning, Sales, International Business, and Market Research. He loves travelling and photography. Read more
Student Testimonials
Results speak the loudest
Ajay sir, we joined you as naive kids and today we are amazed at the transformation which we see in us not in terms of our B-school converts alone, but also in the way in which we think. You are the best mentor and teacher anybody could get. Feeling blessed to have associated with you.
Natarajan Ramachandran
IIM Bangalore, Strategy Consultant
Ajay Sir, like I always say aap to mere angel ho! This comes from the bottom of my heart. I have no idea mera kya hota had it not been for you. You are a book full of experience and there so much to learn from you, your optimism, and the ease with which you simplify things never ceases to amaze me !!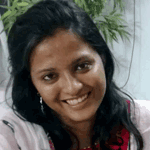 Avani Khandelwal
NITIE Mumbai. Asian Paints
Ajay sir, without you all these years would not have been the same. Credit goes to you for whatever I could achieve in the last 3 years. In my tough times, you presented me with the best opportunities. You are going to be my mentor & my inspiration for the rest of my life. Thank you for being there.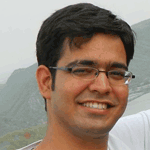 Kushal Bohra
NMIMS Mumbai, CL Educate Limited