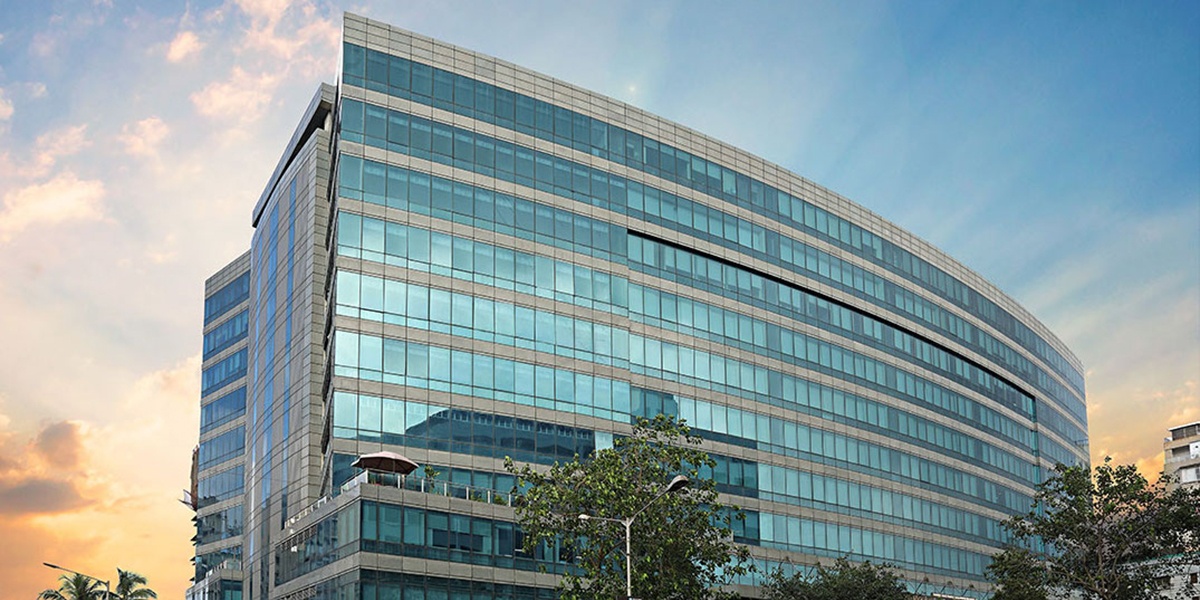 July 13, 2020

Ajay Zener

2
NMAT is an examination conducted by the Graduate Management Admission Council (NMAT by GMAC) for admission to MBA programs in NMIMS Mumbai and other B-schools. NMAT is the second biggest entrance examination in India with more than 50,000 students taking the test every year and is conducted during the months of October, November, and December. NMAT Examination can be attempted three times during this period of three months in an interval of at least 15 days.  This test is administered by GMAC and conducted in all GMAC centers across the country and is offered in more than 30 cities in India through 57 test centers.
Sections of NMAT Examination
The NMAT Examination is for two hours and it has three sections. Quantitative Ability, Language Skills, and Logical Reasoning. The Quantitative Ability section contains questions based on basic mathematics in the form of Multiple Choice Questions, Data Sufficiency Questions, and Data Interpretation Questions whereas The Language Skills section has questions from Reading Comprehension, Grammar, Vocabulary, and Verbal Reasoning.  The Logical Reasoning section has questions based on Family Tree, Directions, Input-Output, Number Series, Alphanumeric Series, Coding-Decoding, Analytical Reasoning, Logical Deductions, Verbal Reasoning, and Critical reasoning.
Changes in NMAT 2020 Paper Pattern
| | | | |
| --- | --- | --- | --- |
| Sections | Questions | Time | Scaled Score |
| Verbal Ability | 36 | 28 min | 12 – 120 |
| Quantitative Ability | 36 | 52 min | 12 – 120 |
| Logical Ability | 36 | 40 min | 12 – 120 |
| Total | 108 | 120 min | 36 – 360 |
From 2020, NMAT examination has become a Computer Adaptive Test like the GMAT Examination. There are 36 questions in each section totaling to 108 questions with a sectional time of 52 mins for Quantitative Ability, 28 mins for Language Skills, and 40 minutes for Logical Reasoning. The examination will have a scaled scoring system with a sectional scaled score of 12 marks to 120 marks, so overall a student can score 36 marks to 360 marks in two hours.
Registration of NMAT

 
Registration for NMAT usually starts in the month of August and goes on till September end. Once the student registers for the examination, a link is sent to his/her email id with a link to schedule the examination. The student can choose the date, time, and venue to write the examination from the options available in the link. The student also has the option to change the date/time by paying a fixed fee up to 48 hours before the examination.
NMAT Result Announcement
The result of the examination is published within 48 hours of writing the examination after which the student can decide whether to re-take the NMAT. A total of three attempts is allowed in a year. NMIMS considers the best of the three scores of NMAT for admission to its MBA programs. Most of the top colleges which use the NMAT Examination score also consider sectional score cut-offs in addition to the over-all score cut-offs, which means each section is equally important for the admission process.
Once the result is announced the students get a scorecard from NMAT by GMAC and this scorecard gives the section-wise score. By the first week of January NMIMS Mumbai, declares the percentile range of the examination, and the students are selected for the second stage (Personal Interview and Case Discussion) based on the scores/percentiles.
Colleges Accepting NMAT Scores
NMAT Examination Score is not only considered by NMIMS Mumbai, NMIMS Bengaluru, NMIMS Hyderabad, NMIMS Indore and NMIMS Navi Mumbai for their MBA and PGDM programs, but it is also considered by colleges like Xavier's University Bhubaneswar, Shiv Nadar University, Bennet University, IBS, SDA Bocconi Asia Centre, etc. There are also colleges like SP Jain, ISB Hyderabad which also accepts NMAT scores for some of their certificate programs.
Preparing for NMAT Examination
The students can start their preparation 3-4  months before the examination. NMAT by GMAC releases the NMAT Official Guide for students who would like to practice based on the NMAT New pattern. This book comes with an official source of information about the examination format and structure. The book covers concepts of each section with relevant examples, including tips and strategies to approach and crack the examination. There are more than 200 questions in the book from the previous year's NMAT by GMAC examination with answer keys and explanations and about 475 practice questions with answer keys and explanations. There is one official practice test available on the NMAT by GMAC examination, this examination is free to use. Apart from this, students registering for NMAT will also be provided with two additional practice mock tests. There are also many other websites providing NMAT mocks, some of which are free to use.
The official guide and the mocks can either be purchased through the NMAT by GMAC website or other websites like Amazon and Flipkart and it is also available in ebook format which can be bought in the kindle version.
Who can write the NMAT Examination?
NMAT examination is written by students who are in the final year of their undergraduate program or have already graduated and are working. Minimum 50% marks are required for any of the top B-Schools in India.
Also, candidates planning to write the NMAT examination should ensure that they already possess a valid Photo ID card (Photo IDs (Containing your name and photo)) like the Passport, Voter's ID Card, PAN Card, UID/Aadhaar Card. Along with this, a student should also submit a copy of Signature IDs (containing candidate name and signature) like Driver's License, Debit/Credit Card, etc.  It is mandatory for all the students to submit one valid Photo ID and a Signature ID in the original form at the time of taking the examination.
It is hence advised that the students who do not have any of the identity proofs to apply for the same at least four months prior to the examination.
Test Takers with Disabilities
Students with disability (learning disability, sensory disabilities (vision and hearing), physical and systemic disabilities, attentional deficit/ hyperactivity disorders), psychological disabilities) that prevents them from accessing the NMAT exam under normal conditions can request accommodations. Such students should fill up the disability form at the time of filling the application which will help determine what support or exam modifications, or other accommodations needs to be provided to them. Students with disabilities are advised to review the documentation guidelines and submit requests as per guidelines.
Graduate Management Admission Council (GMAC)
GMAC is the administrator and owner of GMAT and NMAT examinations. It is a leading global non-profit organization associated with leading business schools around the globe.  GMAC founded in 1953 is based out of Virginia (Reston). In the year 2007, GMAC opened its first office outside the United States, in London. Today GMAC also has offices in India and Hong Kong.  The Graduate Management Admission Council (GMAC) has 212 member schools from 22 countries, including Canada, China, France,  Australia, France, India, Great Britain, India, and the United Kingdom. GMAC is governed by a 15-member board of directors that includes representation from private industries and business schools.
The NMAT exam is written more than 70,000 times in a year and is the second-largest examination for GMAC after the GMAT Examination, which is taken by more than 2,30,000 students every year. The last few years have seen a surge in the NMAT takers due to multiple reasons like the flexibility of choosing the time, day, and venue of the examination, and also the provision of multiple attempts. NMAT has now become the second most sought after examination in India after the CAT examination.
Syllabus of NMAT
Quantitative Ability: Percentages, Profit and Loss, Compound Interest and Simple Interest, Averages, Weighted Averages, Ratio and Proportions, Direct Proportionality, Indirect Proportionality, Mixtures and Solutions, Alligations, Time and Work, Time Speed and Distance, Clocks and Circular Motion, Numbers, Number System, LCM and HCF, Remainders and Remainder Theorem, Factors and Factorials, Base System, Calendars, Logarithms, Coordinate Geometry, Arithmetic Progression, Geometric Progression, Linear Equations, Quadratic Equations, and Roots, Permutations and Combinations, Functions, Probability, Set theory, Properties of Triangles, Similar Triangles, Congruency of Triangles, Quadrilaterals, Circles, Tangents and Secants, Mensuration, Areas and Volumes, Trigonometry, Pie-Charts, Bar Graphs, Line Graphs, Combination Graphs.
Language Skills: Reading Comprehension, Error Spotting (Grammar), Analogy, Antonyms, Synonyms, Word Analogy, Para jumbles, Prepositions, Cloze Tests.
Logical Reasoning: Alphanumeric Series, Number Series, Coding-Decoding, Input-Output, Family-Tree, Venn Diagrams, Logical deductions, Directions, Puzzles, Analytical Reasoning, Linear Arrangements, Rankings, Questions based on truth and lie, Dices, Cubes, Assumption and Reasoning, Implicit and Explicit Statements, Course of Action, Fact Inference, and Judgement, Strengthening of Argument, weakening of Argument, Inference, Summary.
On the day of the NMAT Examination
The students are advised to reach the test center 45 minutes prior to the test start time on the day of the examination. Normally the document verification and other formalities would take about 15 minutes. Also, during the time of examination, the students are not allowed to carry anything except the admit card inside the GMAC test center. Most GMAC test centers would provide the students with a locker that can be used to safely secure your belongings before entering the examination hall.
Why should you write the NMAT Examination
For any student seriously preparing for the MBA Examinations in India, the NMAT Examination is a must attempt as it is the only way to get through NMIMS, Mumbai's prestigious two-year full-time MBA program. This program is rated among the Top-15 MBA programs in India and that makes NMIMS MBA an aspirational program for a lot of students. With an average placement in NMIMS Mumbai of about 18 Lakhs per annum, this program is a sought after college by a lot of students writing the NMAT Examination.
Links
NMAT Examination and Changes in New Pattern
What is NMAT Computer Adaptive Test